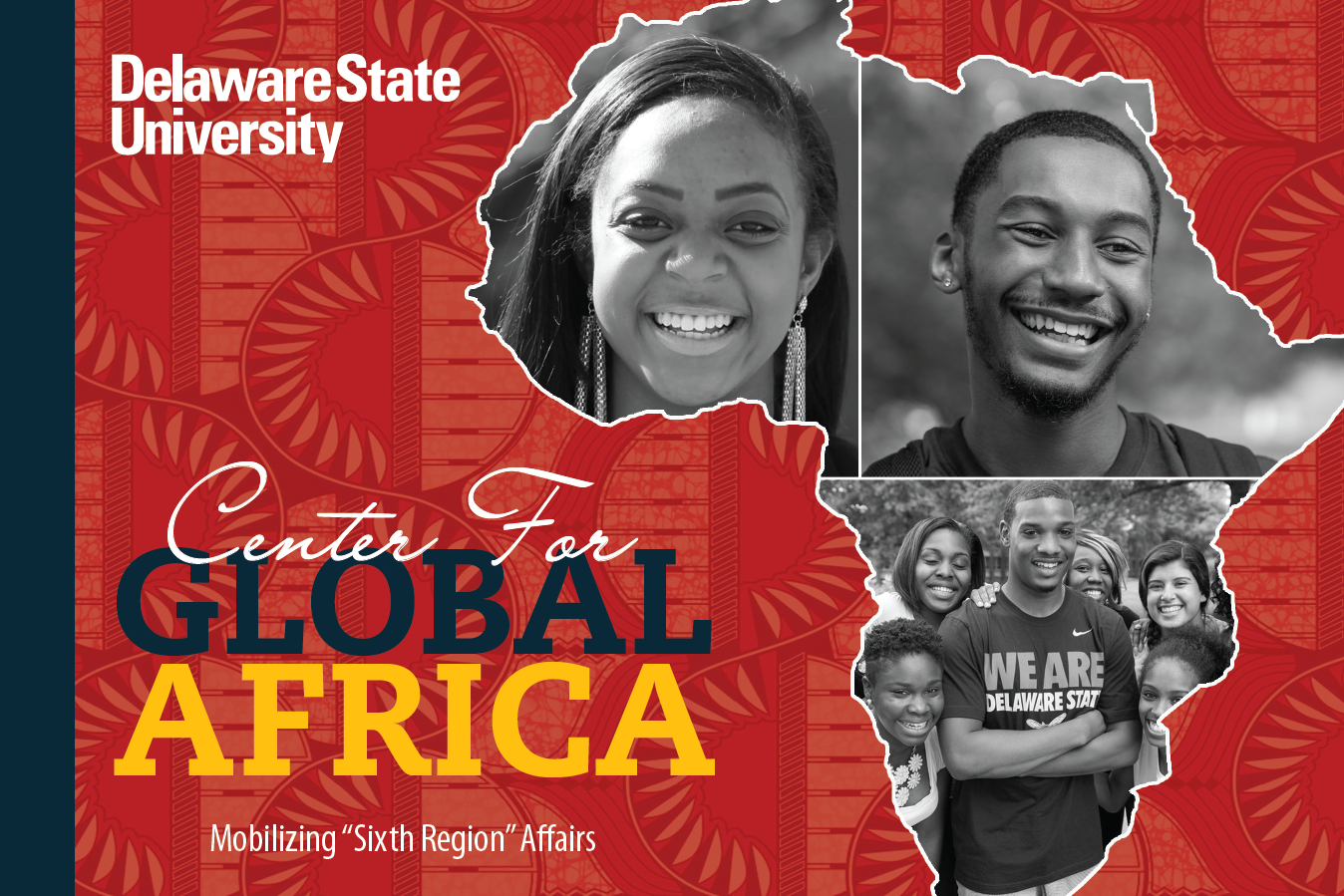 About
The Center for Global Africa (CGA) engages in research, consultancy, and advocacy on Global African affairs, through merging the intellectual capital and economic capabilities of Africa and the Diaspora.
The CGA comprises DSU professors and students, with contributing scholars and students from other academic and related institutions, as well as industry and corporate experts. 
View the Center for Global AfricA Brochure
Mission
The CGA implements solution-oriented initiatives with revenue-generating capacities for the mutual advancement of Africa, the Diaspora, and Historically Black Colleges and Universities (HBCUs).
Vision
Our vision evolved from the recognizing of 2019 as the 400-year mark of the Transatlantic Slave Trade (1619-2019), along with subsequent need for Africa and the Diaspora to devise institutional collaborations to foster joint 21st-century progress.
What We Do
Through our strategic partner, the African Peer Review Mechanism (APRM) – which is a specialized agency of the African Union (AU) – we provide Diaspora expertise to help evaluate and improve the political, socioeconomic, and corporate governance of 39 African nations via Country Review Reports. 
In practicing our signature "Academic-Economic-Governmental Model for Development," our initiatives include: Asset Mapping; Agricultural Partnerships; Fellows Programs; Student Internships and Exchange Programs; Repository of APRM Government Reports and Information; Conflict Prevention and Resolution Expertise; Leadership of Diaspora Delegations to African Forums; and Diplomatic and Distinguished Lecture Series.
Partners
The CGA welcomes new partners and sponsors to expand our capabilities.  In addition to APRM, Kool-Baker Global (which is a renewable energy company of music icon Robert "Kool" Bell of Kool & The Gang and baseball great Dusty Baker) is a corporate partner, along with the Thurgood Marshall College Fund. Through APRM, our reach extends to other AU agencies including: the Economic, Social and Cultural Council (ECOSOCC); the African Union Development Agency (AUDA); the Citizens & Diaspora Directorate (CIDO); as well as with the United Nations Office for West Africa and the Sahel (UNOWAS) and the UN Office of the Special Adviser on Africa (OSAA).