DEEP Day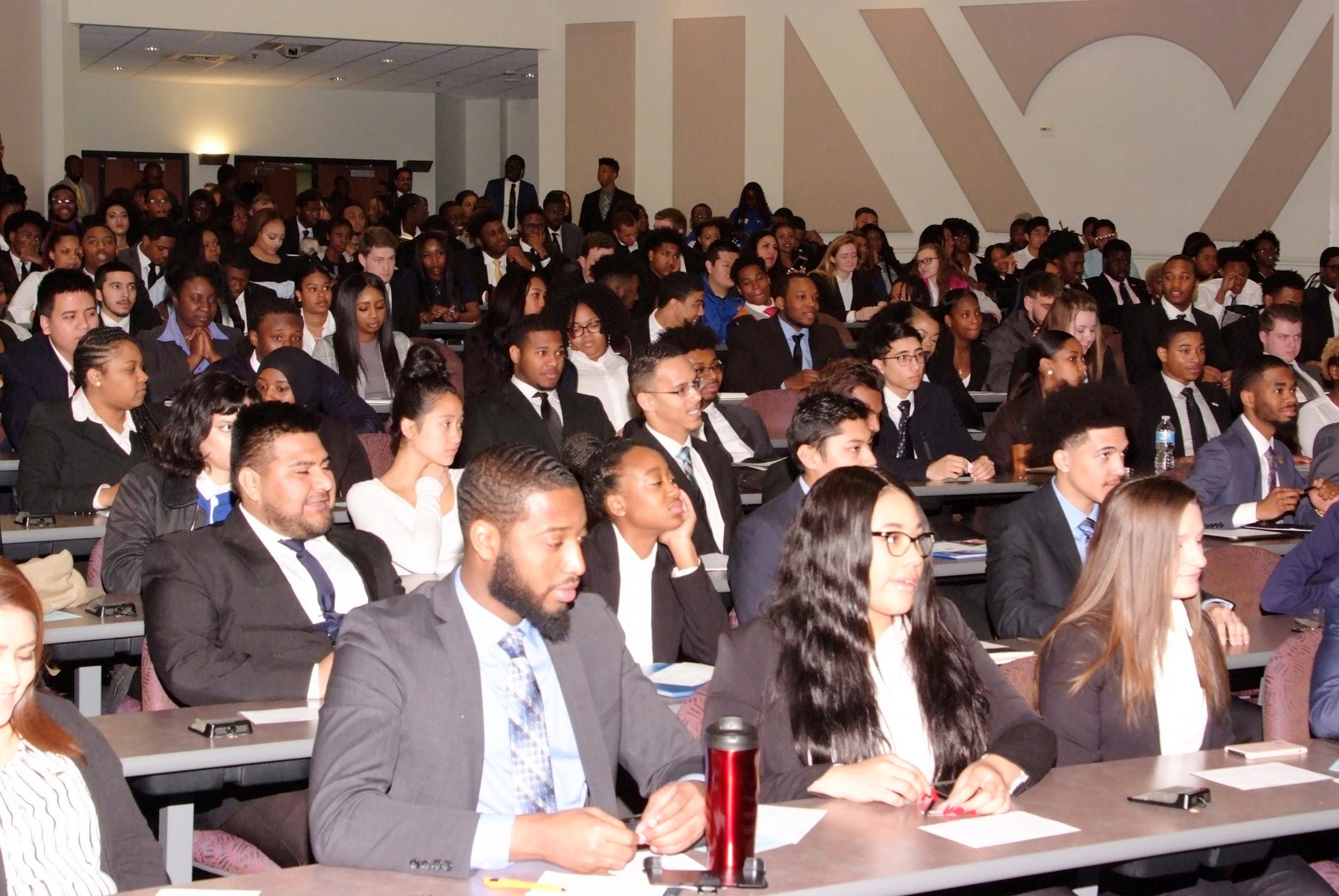 DEEP Day
Becoming Agents of Change
October 20, 2022, 9 AM - 5 PM
What is DEEP Day?
The Delaware Executive Exchange Program (DEEP) Day, sponsored by the College of Business at Delaware State University, is a full-day professional development conference designed to develop students' soft skills. In addition, students will have the opportunity to network with representatives from state, local and national organizations to help them become qualified business professionals. 
This event has grown over the years from four sponsors in the inaugural year (2016) to 25 sponsors in October 2020 — almost a 500% increase.
The Goal
In the College of Business, our top priority is to ensure that students get a quality education and are empowered with academic and professional competences to succeed in today's global workplace. Each student has an individual development plan (IDP) built on the Business Education Student Transformation (BEST) model. The BEST model creates a roadmap for student success that includes soft skills, mentoring, conferences, field trips, business case competitions, internships and job placement.
To this end, the DEEP Day agenda supports BEST by allowing students to gain relevant knowledge on such topics as: innovation, collaboration and teamwork, personal branding, and navigating change.  DEEP Day helps lead students down a co-curricular pathway which prepares them to transition from the Delaware State University classroom to the executive boardroom. The College of Business students are given an opportunity to build on their academic foundation and expand their experiences with a focus on career readiness. DEEP Day is a premier event that assists students on their journey toward becoming successful business executives with a global perspective. 
How to BECOME A SPONSOR
As a DEEP Day sponsor, your organization has the opportunity to engage with a diverse group of high-achieving undergraduate business students, gain greater exposure on campus, promote awareness and availability of career paths, and provide a pipeline for identifying future leaders of each organization.
DEEP Day would not have its current reputation without the support from the College of Business' advisory board, corporate partners, and individual sponsors. The leadership, expertise and support from these stakeholders make it possible to continue impacting students within the College of Business and across Delaware State University campus.