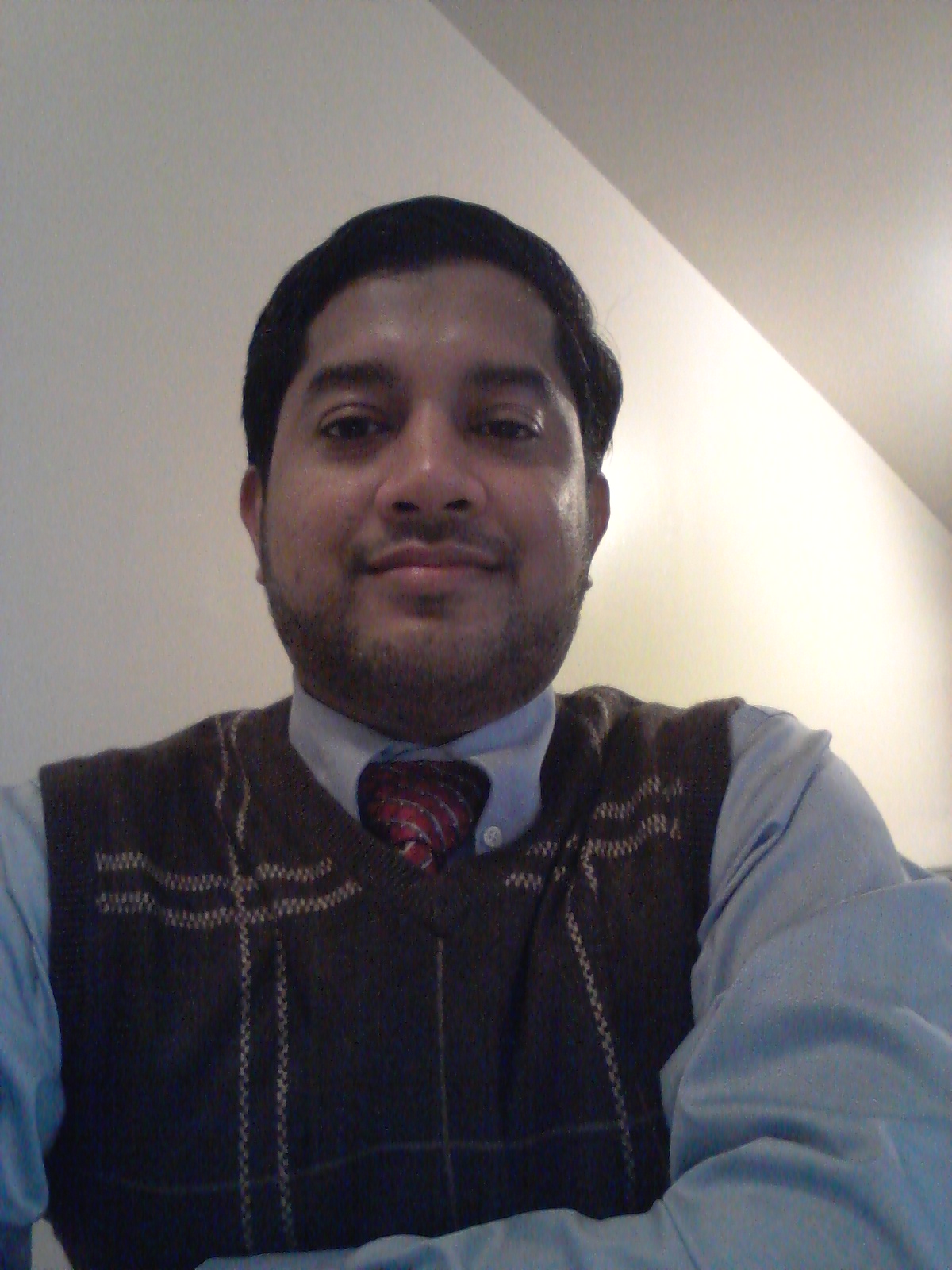 Assistant Professor of MIS/ERP
Department of Business Administration
302.857.6937
zzamir [at] desu.edu
Education
Doctor of Science in Information Systems (Majoring in analytics and Decision Support System), May  2017
Dakota State University, Madison, SD
Master of Science in Information Systems, Major: Management information Systems May  2003
Brooklyn College of the City University of New York, Brooklyn, NY.
Master of Social Sciences in Economics, August 1997
International Is. University of Malaysia, Kuala Lumpur, Malaysia.
Bachelor of Economics with Honors, August  1995
International Is. University of Malaysia, Kuala Lumpur, Malaysia.
Research Interests/Area
Knowledge Management and Knowledge Management Systems
Healthcare Information Systems
Text Mining, Data Mining and Decision Support Systems
Professional Memberships
Member of Association for Information Systems
Publications
Book
"Migrant Workers' Contributions in Malaysian economy", 2006, Cosmic Publishers, Dhaka, Bangladesh
Peer Reviewed Journal Article
Zamir, Zahid "Impact of Knowledge Management practices on Organizational Performances", International Journal of Business and Technopreneurship (IJBT) , July 2011. (ISSN 2231-7090). 
Article in German Language
Wirtschaft ohne Zins: Mythos oder Realität, Polylog, issue 23, 2010. PP(55-68).
Peer reviewed conference proceedings and presentations
Zamir, Z & Park, I. " The Impact KM on Employees' Outcomes", a research in progress paper accepted for presentation in AMCIS (Americas conference on information systems) 2017 to be held in Boston, MA from August 12-15, 2017.
Zamir, Z. & Pinjani, P. "Economic Growth and Inflation: Developing a Decision Support model using WEKA data mining tool to help Predict expected Economic Growth", Proceedings-Global Information Technology Management World Conference, St. Louis, MO, USA, June 2015.
Zamir, Z. & Pinjani, P. "Can KM help change a firm's performance" Proceedings-Global Information Technology Management World Conference, Philadelphia, PA, USA, June 2014.
Zamir, Z. "Developing a Rule-based expert system for non-experts in financial decision making; with special reference to stock market investment", Proceedings of the 6th Midwest Association for Information Systems Conference 2011, May 20-22, Omaha, Nebraska.  http://aisel.aisnet.org/mwais2011/24
Service
Reviewer of Conference: Global Information Technology Management Association Conference (GITMA)
Member of College of Business Curriculum Committee
Thought leader for College of Business' Big Data and Data Analytics
Conduct STOMPP (Skills Talents Opportunities Movement through Project Propel) Big Data and Data Analytics Workshop in Every Fall and Semester starting from Spring 2016
Developed an online course for Microcomputer Applications course and Management Information Systems
Coached and trained a 2 member team for "SAP National Project Dream: Election 2016" competition. Team has been selected among the top ten team
Trained and Coached a 5-member team for spring 2018 DEEP (Delaware Executed Exchange Program) day case completion on "The fight to solve homelessness". Team secured the third place in the competition organized by the College of Business.
Teaching
College of  Business, Delaware State University, Dover, DE
MIS 105: Microcomputer Applications
MIS 305: Management Information Systems
MIS 300: Introduction to Business Processes with SAP ERP
MIS 400:  Master Data Configuration
MIS 460: Business Intelligence
Training
Completed SAP University Alliances Project Propel Training on Analytics, Design Thinking and ERP systems, Delaware State University, Dover, DE, June 1- June 8,  2016
Completed SAP University Alliances' training on Business Processes with SAP ERP, University of Wisconsin, Milwaukee, WI, June 20-24, 2016
Completed SAP University Alliance faculty training on Master data configuration, University of Wisconsin, Milwaukee, WI, July 17-20,  2017