November 2019
Delaware State University students participate in CFP Board Center for Financial Second Annual Diversity Summit
The CFP Board Center for Financial Second Annual Diversity Summit was held on November 13, 2019, at the J.W. Marriott in Washington, D.C.  The Summit highlighted the importance of and need for diversity and inclusion for both the profession and financial planning firms.  Delaware University students of CFP-Board registered Financial Planning Program were invited to participate in the event.   The program is three years old and has been in the top-ten program in US as reported by Wealth Management Magazine.
Standing; L to R: Stephanie Bazemore, A'Myah L Perkins, David Hawkins, Dr. Nandita Das, Camille Whitmore, Tyonne White, Dannon Thomas.  Sitting L to R: Citlali Rojas, Aaliyah M. Wilson, Aylin Sotelo
Delaware State University Students participate in Vanguard's HBCU Explore Day 2019
Vanguard's HBCU Explore Day 2019 was held on November 7th and 8th at the Vanguard Malvern, PA headquarters.  The Explore day is an event where students can learn about opportunities and the life-changing impact Vanguard has on over twenty million people across the globe. This annual event is organized by Vanguard with an aim to create a diverse and inclusive workplace.  Dr. Akash Dania (Chairperson, Department of Accounting, Economics, and Finance) accompanied Jhoanna Soto Rodriguez, Christian Womack, and Fahim Jenneto to participate in this event.  The Vanguard Group is an American registered investment advisor based in Malvern, Pennsylvania with over $5.3 trillion in assets under management. It is the largest provider of mutual funds and the second-largest provider of exchange-traded funds in the world with over 16,000 employees.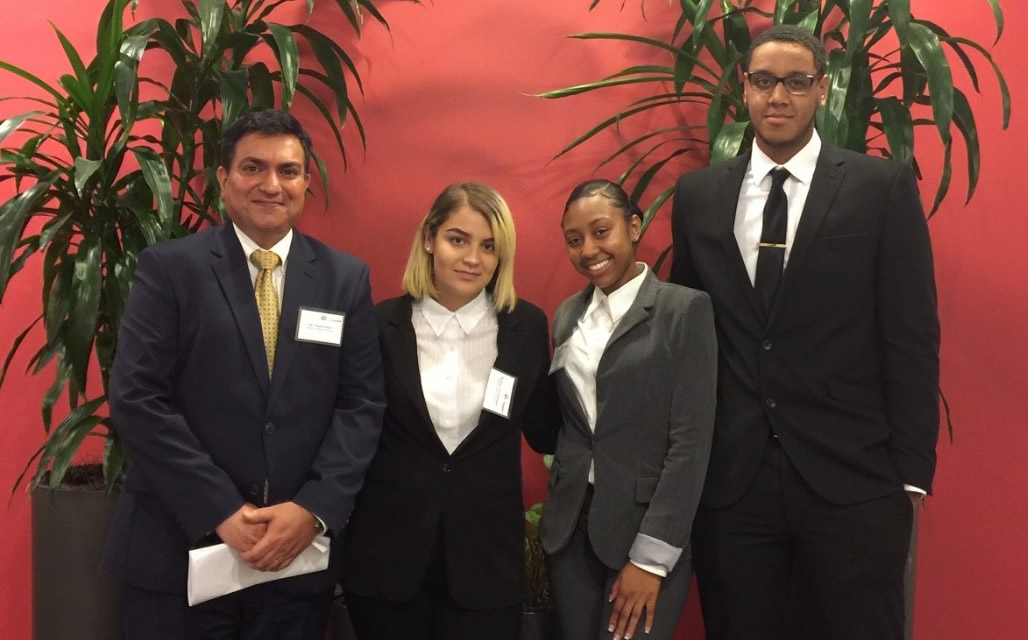 In the picture are Dr. Akash Dania, Jhoanna Soto Rodriguez, Christian Womack and Fahim Jenneto attending the Vanguard's HBCU Explore Day 2019
October 2019
Delaware State University Ranked 9th among Top Colleges to Study Financial Planning by WealthManagement.com
To rank the on-campus, full-time, four-year programs of study for financial planning, WealthManagement.com surveyed 109 of the 130 colleges and universities registered by the CFP Board.  To be included, a program had to have an enrollment of at least 10 students for the 2018 academic year.  A total of 67 schools, or 61.5%, responded to the survey request.  Schools that did not respond to multiple requests for participation, or replied with incomplete responses, were not considered.