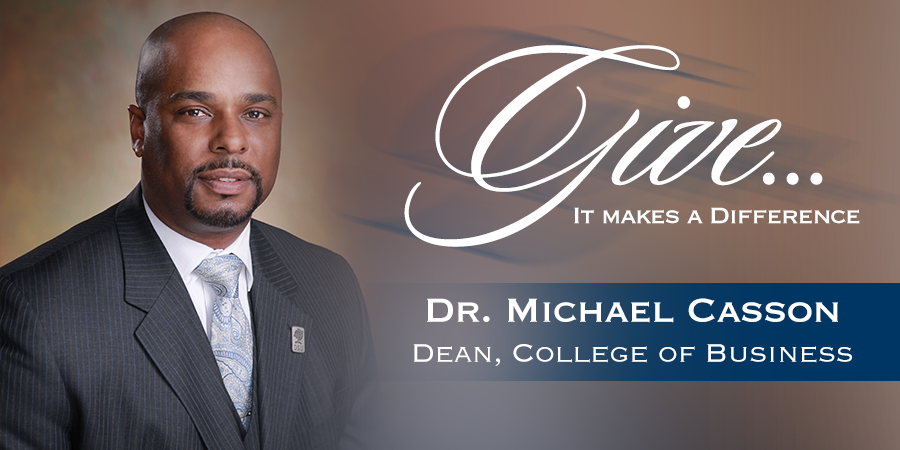 "I personally give to Delaware State University because I feel that it is akin to giving to my own family. When you give to your family, your money never leaves you but rather continues to build your family's foundation. Families are only as strong as their weakest link, and so we have to come together with all of our resources. Giving takes many forms, whether it is financial or whether it is with time, the first step is to make yourself available and put forth the energy and effort to make Delaware State University as great as it can be."
                 - Dr. Michael Casson, Dean, College of Business
Every dollar donated to Delaware State University impacts the future success of our students. As a proud alumnus of the College of Business, would you be willing to contribute directly to the success of the future business leaders who are enrolled in your College today?
Join Dean Casson and show your love by giving to your College of Business family today.